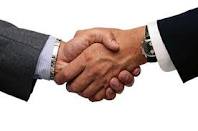 DuBois & DuBois, P.C. serves as general, special and local counsel for various local, regional and national lending institutions. Most attorneys in the firm have experience with financial transactions in some capacity. DuBois & DuBois, P.C. has a substantial practice representing lenders in the structuring, negotiation and documentation of loans and in loan workouts and collections. The firm is experienced in virtually all types of commercial and consumer lending transactions including term loans, lines of credit, construction and permanent real estate lending, acquisition financing and other types of secured and unsecured loans.

The firm has experience representing lenders in obtaining extraordinary relief, pursuing judicial enforcement of guaranties and other obligations, and in other litigation matters.

Familiarity with lenders enables the firm to represent effectively our clients who need commercial financing. Our practice includes representation of a significant number of institutional borrowers, such as real estate developers and emerging companies, who keep us active as borrower's counsel in the commercial finance markets. We assist our borrowing clients in negotiating and closing loan transactions, including the rendering of opinions required by their lenders.